Unraveling the Luxurious and Fun-Filled World of Party Buses and Limousines
When celebrating special occasions or throwing a memorable party, nothing compares to the extravagance and style of a party bus or a limousine. These luxury vehicles are designed to elevate your event to the next level, offering a one-of-a-kind experience for you and your guests. But with so many options available, how do you choose the perfect one? In this blog post, we will unravel the best party bus and limousine features to look for, ensuring an unforgettable and enjoyable ride for any celebration.
1. Spacious Interiors with Comfortable Seating
The hallmark of a great party bus or limousine is ample space and comfortable seating for all guests. Look for a vehicle that can accommodate your entire group with enough legroom to move around freely. Plush and cozy seating ensures everyone enjoys the ride without feeling cramped, making the journey as enjoyable as the destination.
2. Impressive Entertainment Systems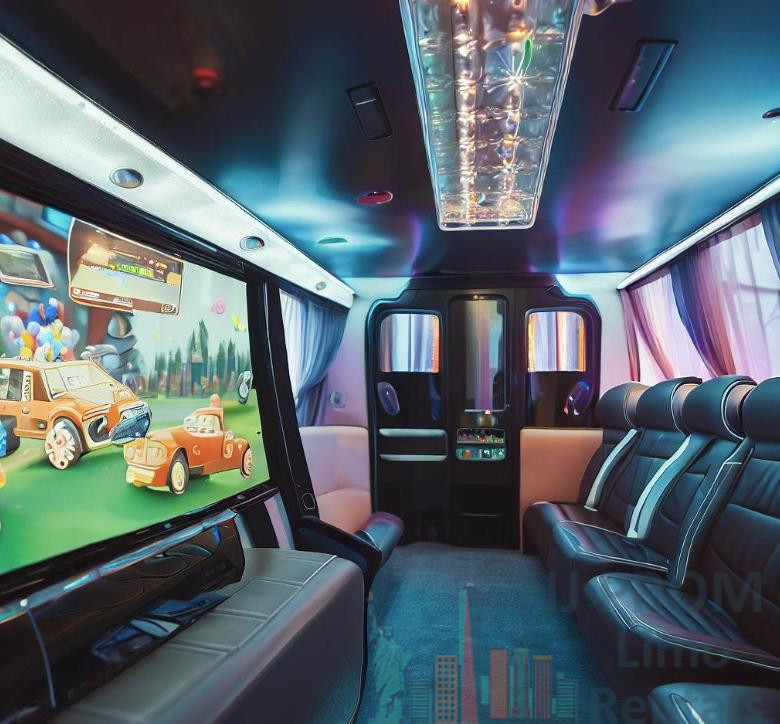 No party is complete without entertainment, and modern party buses and limousines are equipped with state-of-the-art entertainment systems. Check for features like high-definition flat-screen TVs, premium sound systems, and Bluetooth connectivity to play your favorite music and playlists. With impressive entertainment options, the party never stops while you're on the move.
3. Colorful LED Lighting and Ambiance
Step into a world of ambiance and mood with dazzling LED lighting. The best party buses and limousines offer customizable lighting options, allowing you to set the atmosphere according to your event theme or preference. LED lighting adds magic to your celebration, whether it's a vibrant dance floor or a serene setting.
4. Wet Bars and Refreshment Stations
Keep the drinks flowing and the energy high with onboard wet bars and refreshment stations. Look for a party bus or limousine equipped with a well-stocked bar with a selection of beverages and glassware. With a dedicated space for refreshments, the party remains lively throughout the journey.
5. Privacy Partitions for Intimate Gatherings
Privacy is crucial for events like bachelor/bachelorette parties or corporate meetings. Choose a party bus or limousine that offers privacy partitions, allowing you to create intimate spaces within the vehicle. This feature ensures your group can enjoy exclusive moments away from prying eyes.
6. Extravagant Exterior Design
Make a grand entrance with a party bus or limousine featuring an extravagant exterior design. A sleek and stylish vehicle adds to the overall experience and makes a statement as you arrive at your destination. Stand out from the crowd and revel in the envy of onlookers as you travel in style.
7. Professional and Courteous Chauffeurs
A great party bus or limousine experience is incomplete without a skilled and courteous chauffeur. Look for a rental service with well-trained drivers who prioritize your safety and comfort. A professional chauffeur ensures a smooth and enjoyable ride, allowing you to focus solely on creating memories with your guests.
Conclusion: Elevate Your Celebrations with the Best Features
Choosing the right party bus or limousine for your special occasion is about finding the perfect blend of luxury, comfort, and entertainment. Look for spacious interiors, impressive entertainment systems, colorful LED lighting, and onboard wet bars to keep the celebrations alive. Privacy partitions and an extravagant exterior design add that extra touch of exclusivity and style to your event. And, of course, a courteous and skilled chauffeur ensures a seamless and unforgettable experience for you and your guests. So, elevate your celebrations and create cherished memories by selecting a party bus or limousine with these exceptional features.